KANDA CORETECHNO Business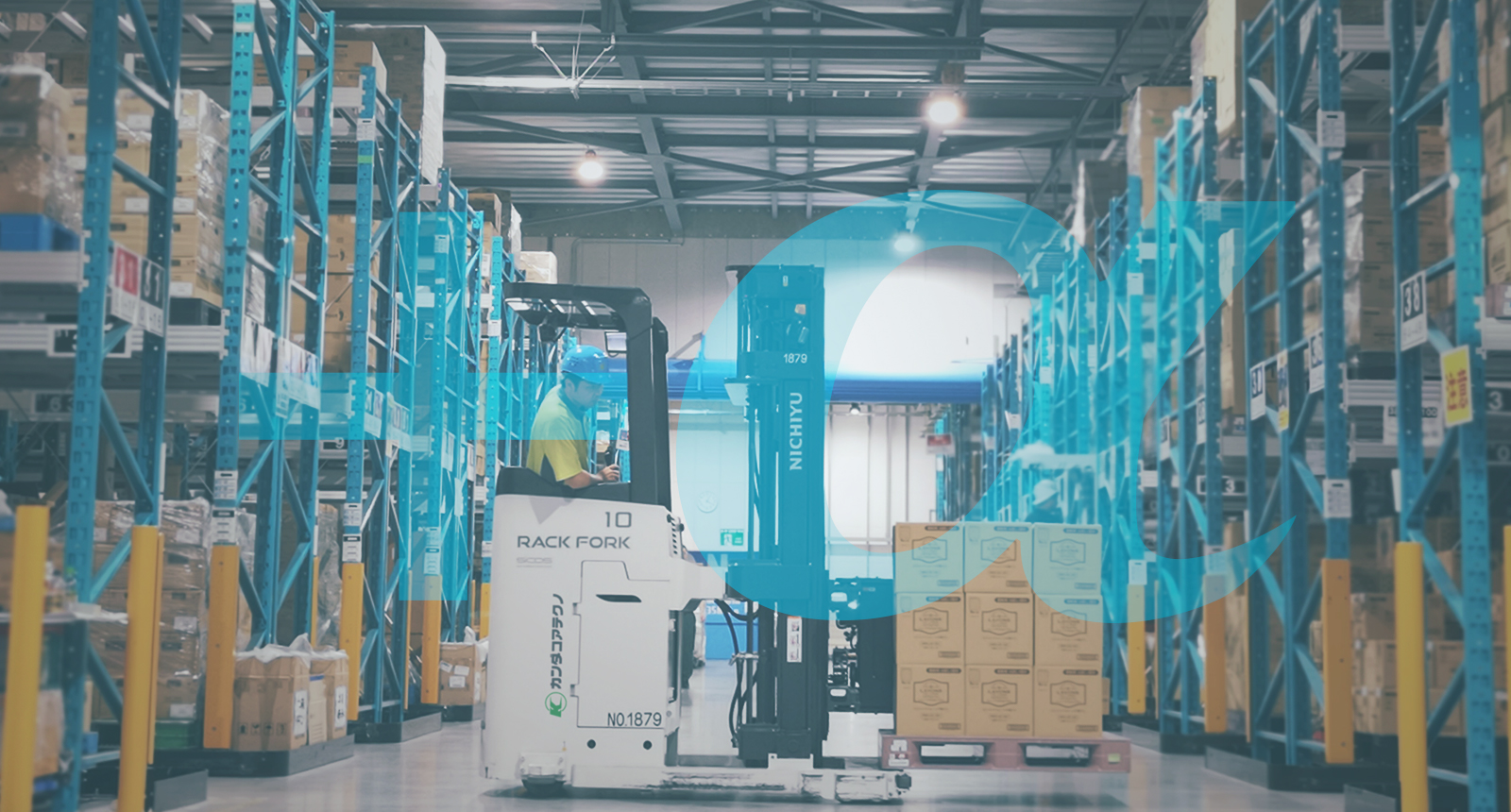 Pharmaceuticals logistics
We will support the medical field every day with a well-prepared system
Pharmaceuticals manufacturer logistics
We operate and manage distribution centers specializing in pharmaceuticals.
When handling pharmaceuticals which are products critical for life, we consider it our responsibility that pharmaceuticals are supplied no matter what situation arises.
Our buildings are earthquake-proof and a power supply is guaranteed by our on-site power generating facility in the event of a black-out
Regarding hygiene management, the entire facility is always kept at a constant temperature by air-conditioning, and there are two anti-pest/anti-dust control measures (a sheet shutter and an air shutter at entrances from outside) to maintain a clean environment.
The entire facility is equipped with a 24/7 security system managed by a security company to deliver a sense of security and safety.
To answer our customers' needs, there are many experienced employees who have received specialized education on pharmaceuticals, and a high-quality network without any strain or loss can be built in Japan with multiple transport companies to provide efficient distribution.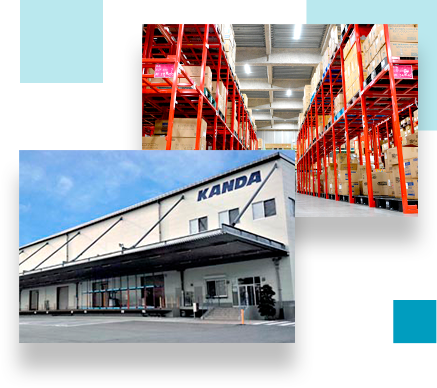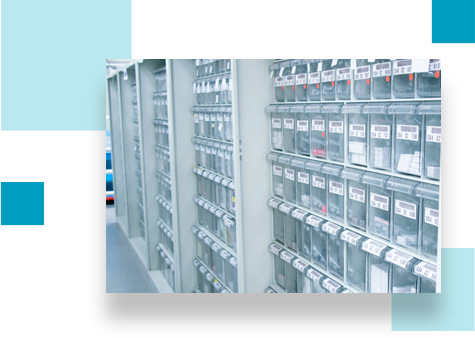 Pharmaceuticals wholesale logistics
Our customers are major pharmaceutical wholesalers. There are mainly 2 delivery formats.
Conveyance from the sender's distribution center to each sales base
Direct delivery from the sender's distribution center to medical institutions (hospitals and pharmacies)
As experts who handle products critical for life, we aim to provide services with something extra and error-free delivery at the designated time and place.
We will support the medical field every day with a well-prepared system and propose high-quality and efficient logistics.
24-hour emergency delivery
Major pharmaceutical wholesalers have outsourced the emergency distribution of pharmaceuticals for medical treatment that are critical for life to our company.
Pharmaceuticals for medical treatment are also called products critical for life and this service is to deliver the required product and number of pharmaceuticals for medical treatment that are always essential for health regardless of the time or day to medical institutions in a "secure, safe, and stable" manner.
We have built a system that can stably supply products critical for life and can offer support as a pharmaceutical distribution facility specializing in emergencies.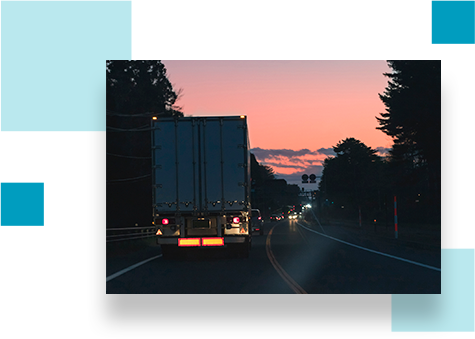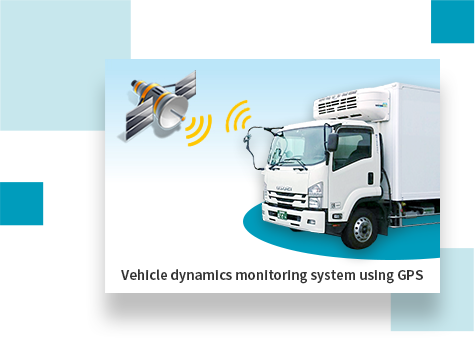 GDP
We are using vehicles and system that is in accordance with the Good Distribution Practices (GDP)
Temperature-controlled transport according to the sender's needs such as constant-temperature transport of ordinary items (1 to 30°C) and refrigerated transport of chilled items (2 to 8°C).
Digital tachographs allow real-time monitoring of the transport temperature and output of the records and dynamics are managed by GPS.
Medical device logistics
Medical device transport
With our basic motto of "Safe, secure, and speed", we oversee medical device transport (very different from ordinary deliveries) outsourced by medical device manufacturers and medical device wholesalers.
According to the needs of the customer, our experienced employees with specialized knowledge regarding each hospital, dispensing pharmacy, and clinic, etc., will take care to conduct accurate work with extreme care.
In regard to handling of devices, our company has a record of handling several hundred small medical devices to mid-sized medical devices every year.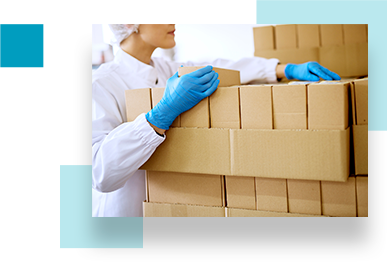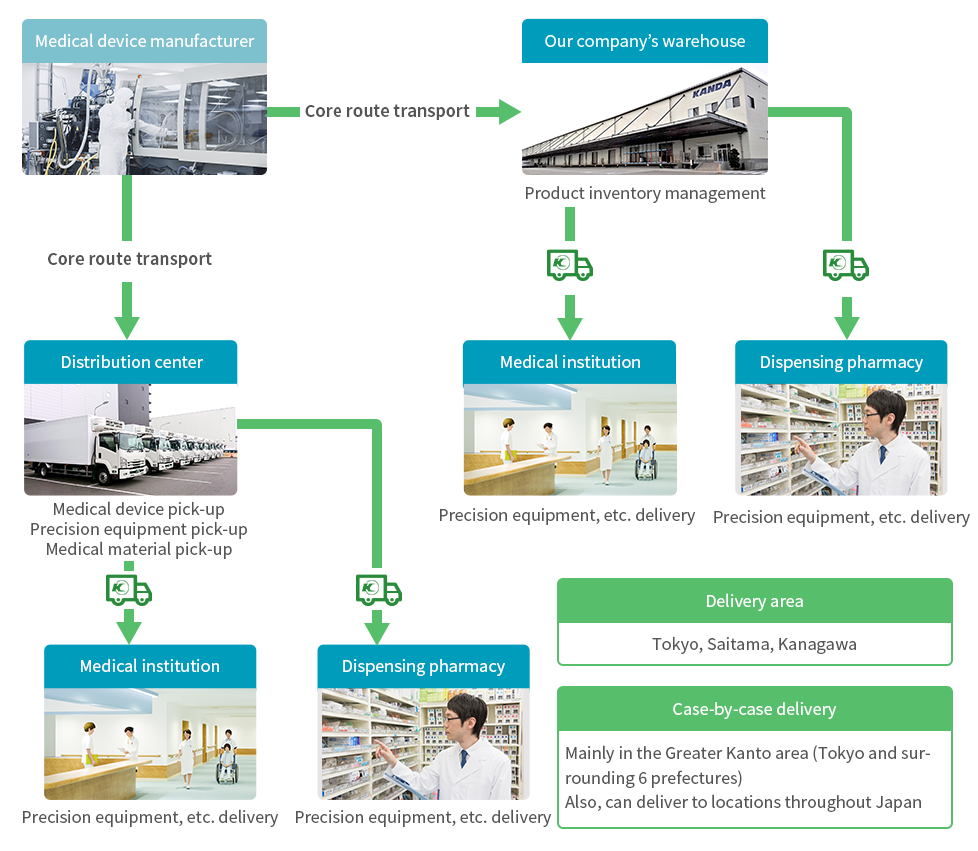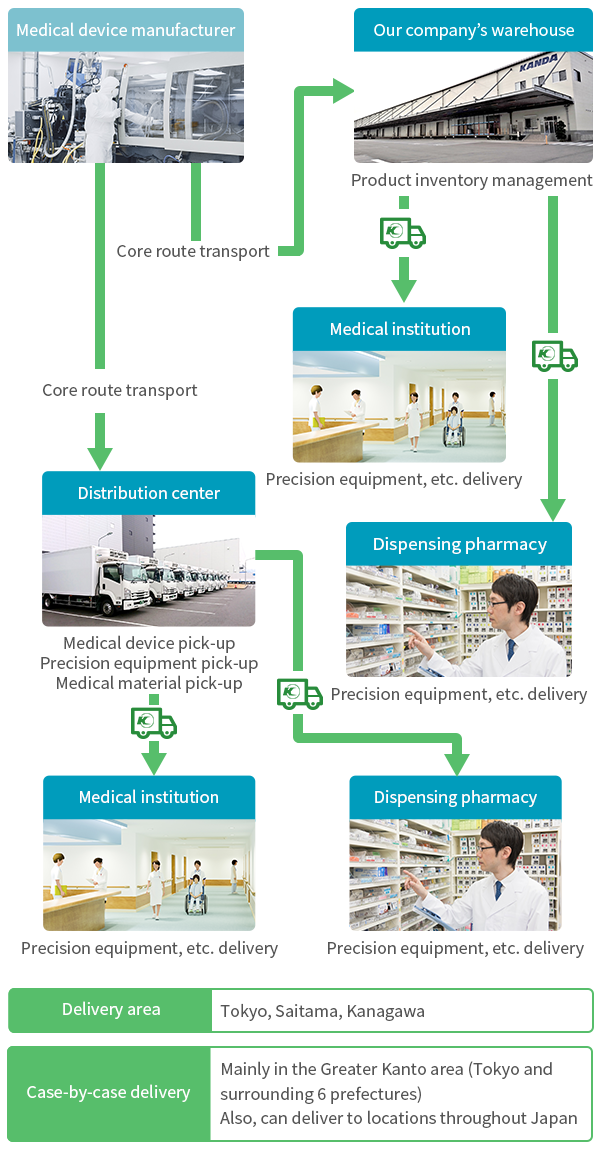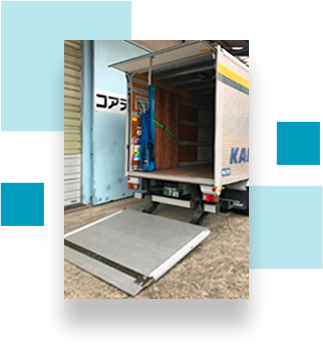 We take care to offer rapid and attentive transport
Delivery service

We deliver items to the designated location, mainly dispensing medical equipments, medical devices, and materials directly to hospitals. By request, we can carry in and install precision equipment for you.
Our experienced employees will utilize know-how on transport and also help you with moving dispensing equipment/tables, etc., and relocating pharmacies. Temporary storage is also available by request (prior consultation required).

Handling according to the customers' needs

We will hold meetings regarding the plan and preliminary inspections prior to carrying in dispensing medical equipment and provide you with a quote.
It is possible to arrange special vehicles (cranes, etc.) on request. We also offer collection by the center, periodic direct delivery to hospitals, allocation, and inspection services.

Waste collection transport and treatment

It is possible to request waste treatment of medical equipment disposal by a partner contract disposal company.

Medical equipment vehicle (2t vehicle)

For carrying heavy medical equipment, we use vehicles equipped with tailgates.
Three-temperature zone distribution
CVS distribution
Our center operates 24 hours a day, 365 days a year and allows us to manage delivery in 3 temperature zones, frozen, refrigerated, and dry (heated), for major convenience store chains.
Digital tachographs are used for real-time temperature control and delivery management. (Our record for on-time store arrival rate is 99.9%)
Freezer 4t trucks are double-layered vehicles with frozen and dry sections, and refrigerated 3t trucks are double-layered vehicles with refrigerated and dry (heating possible) sections. All vehicles have a tailgate.
We can build a receiving/shipping system for the customer's needs and shipping can be low quantity-high frequency to high quantity-low frequency and separate shipping is also available.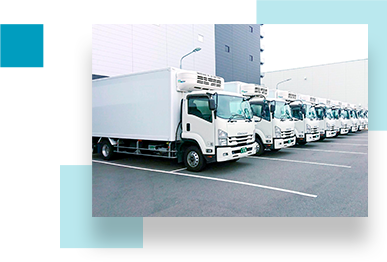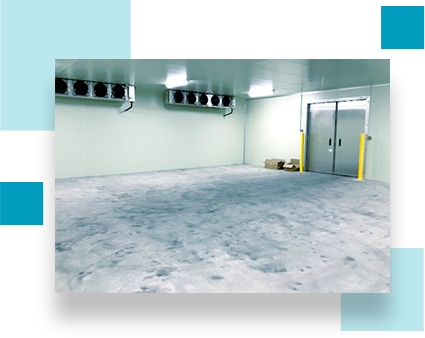 Refrigerated and frozen distribution
We are fully equipped with warehouses with freezer/refrigeration suitable for distribution processing at three temperature zones and for small-lot shipping. Mainly for food, etc., frozen (-30°C to -5°C), chilled (-5°C to 10°C) and dry (constant temperature 10°C to 20°C) conditions are possible.
Receiving
Storage
Picking
Distribution processing
Shipping
Distribution processing such as wrapping, set-up, enclosing and inspection can be offered according to your requests.
This also makes instructions for receiving/shipping via WMS, provision of real-time inventory information and shipping tasks such as issuance of forms/shipping slips regardless of BtoB/BtoC possible.
Confidential document storage
We will support your company with suitable collection, storage, and disposal services for precious confidential documents.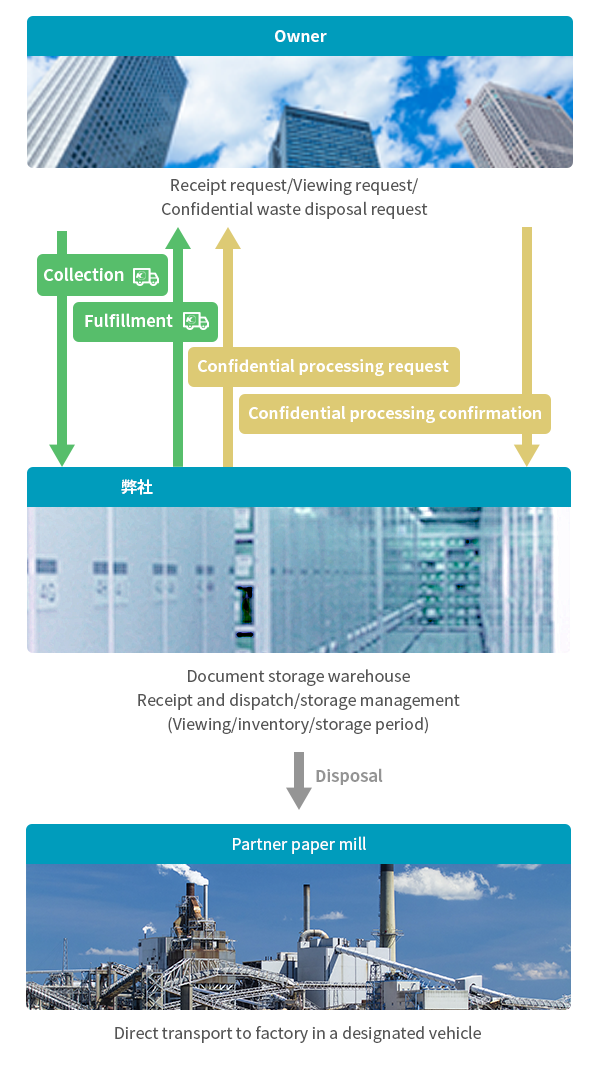 Confidential document integrated management
Collection and delivery to the designated location by request

According to our customer's request, we will collect and deliver even a single box.
We will clarify the route until final disposal and work hard to ensure safety during transport.

Sales of confidential storage document boxes

We sell dedicated confidential storage document boxes to businesses.
Please feel free to contact us about the cost, etc. of the confidential storage document boxes.

Dedicated identification label attachment(Barcode management system)

We work hard to manage location and storage period, etc. and speed-up receipt/dispatch tasks.
Dispatch for viewing is also available as necessary.

Inventory management using our proprietary document management system.

Storage period and receipt/dispatch for viewing your confidential documents will be managed with our system.

Confidential disposal service for stored document boxes

We will notify you in advance when confidential documents have reached their storage period limit and after approval from the owner, we will handle storage to disposal treatment while protecting your privacy. It is also possible to discuss extending the storage period limit.
The stored document boxes will be dissolved at our partner paper mill without being opened.
Metal fixtures, clips and binding strings do not have to be removed and 100% recycling into paper is possible.
We will send a dissolution certificate after disposal or issue a CD version of the dissolution certificate video (optional).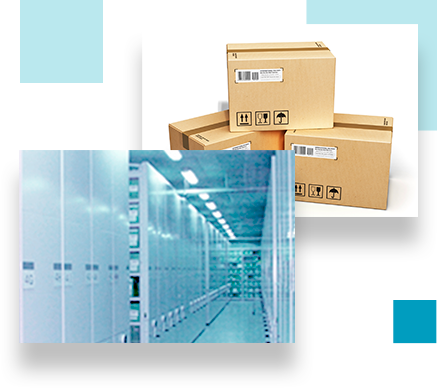 General administration outsourcing
By outsourcing non-core tasks, it is possible to support an environment for your company to concentrate on core tasks.
Outsourcing of General Affairs Operation (BPO)
BPO stands for "Business Process Outsourcing" and it refers to commissioning an external specialized company its operation process on a continual basis.
General affairs are essential for companies, but it does not directly generate profits.
Operations that are not directly connected to profit are called "non-core operations".
On the other hand, operations that are directly connected to profit are called "core operations".
By introducing "BPO of general affairs operation", which outsources operations related to general affairs, the company can concentrate its own resources on core operations which have direct influences on profit.
By introducing BPO in routine tasks, routine tasks will proceed without delay, despite any occurrence of irregularities, as well as curbing unnecessary costs.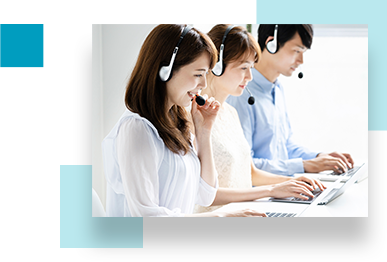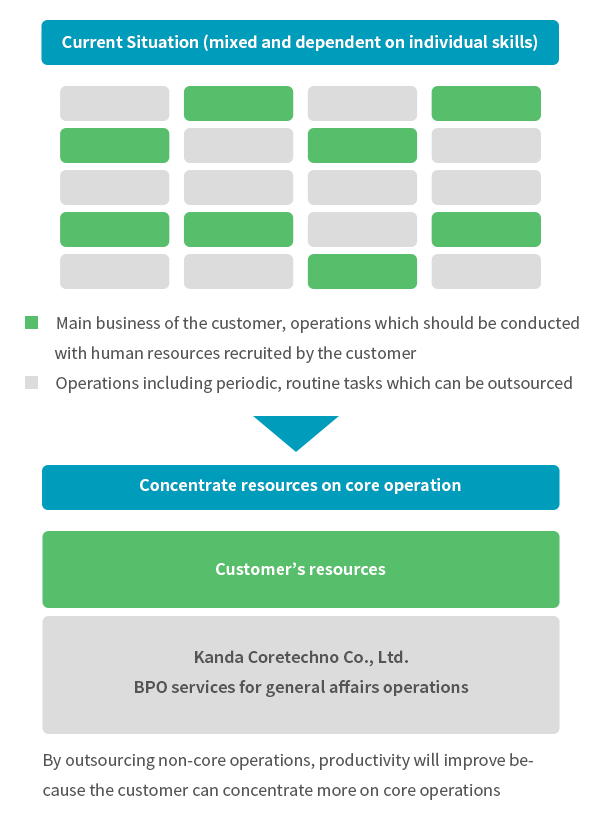 Advantages of the BPO services for general affairs operations
Agenda
You want to standardize common operations related to general affairs.
You want to unify the inquiry/contact offices.
You want to increase user-friendliness.
You want to get rid of miscellaneous and less frequent operations.
You want to aim for optimal inventory and cost reduction of indirect materials by bulk purchasing.
You want to reduce operational costs.
Advantages of the service
Operations that were handled as they occurred and dependent on individual skills will be standardized and easier to manage.
Unification of inquiry windows will increase user-friendliness and enable sharing of knowledge which tend to scatter.
Easier to concentrate on operations which are becoming difficult to manage because they will be disconnected by/to each department.
Operational productivity will improve by concentrating operations that were handles as they occurred.
Cost reduction is achieved by intensive management of optimal inventory via bulk purchasing and curbing unnecessary orders.
Cost control is promoted by allocating budget in accordance with the track record of use of concentrated operations.
About the service flow
We are providing not only transport and warehousing, but a wide range of general administrative operations that are required for office management via outsourcing (BPO).
We can offer customization of various services in line with our customer's requests and their work styles.
When services are introduced, we design operations upon hearing about current operations from various directions.
Hearing on requests
Proposals
Actual condition survey Visualization
Deciding range and specs for commission
Signing of contracts
Building operational procedures Preparation of procedures
Team building
Pre-operation testing
Launch of operation
Examples of our services
Example of operation content for our mail room service
Mail

Receiving and sending

Stamps

Control

DM and ledger sheets

Enclosing and sealing envelopes

Materials and equipment

Control

In-house mail

Collection and distribution

International couriers

Dispatchment procedure

Motorcycle couriers

Bicycle couriers

Allocation of indirect costs

Shipment control and track record report
※Please feel free to contact us about this service in more detail or other examples.
Provision system
Our professional team always ready to support your team and let your workplace shine.
Service manager
Service manager will oversee all management duties regarding service, including quality control, instruction to the service team and design of operations.
In coordination with your management division and service leaders, we will run a stable management of the team.
Back Up
Specialist staff will cover for leave/absence to complete operations without delay.